And there is none that calleth upon thy
name, that stirreth up himself to take
hold

of thee: for thou hast hid thy face
from us, and hast consumed us,
because of our iniquities. (Isaiah 64:7)
Will you take hold of God?
It is your only hope of knowing the
will of God.

"Hypocrites Deficient in the Duty of Prayer"
by Jonathan Edwards


"Can a Man Know God" By Kim Josephson


"Prayer" by Leonard Ravenhill


"Power through Prayer" by Edward M. Bounds


"Such as I Have Give I Thee" by Kim Josephson (PDF*)

"What you can do for America" by Kim Josephson (PDF*)


Pray for me Click to the left if you have something
you want hellwreckers to pray for you!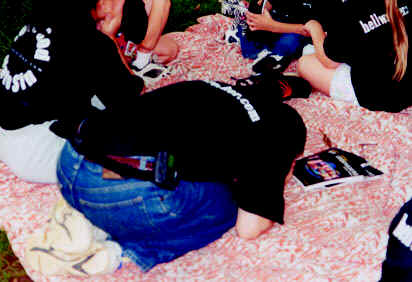 *In order to open PDF files you will need Acrobat reader which you can get for free at www.Adobe.com.